Medical Card holders – The DTSS allows all medical card holders an annual dental exam and emergency treatment free of charge including some fillings and extractions.
PRSI patients – Under the Treatment Benefit Scheme those covered are entitled to an annual dental exam free of charge.
Private patients – A summary list of fees is below which may change somewhat based on each individual case but all fees will be discussed and agreed in advance.
Tax deductible fees – Some treatments such as Root Canal and Bridges can attract tax relief at 20% on completion of a MED 2 form which we are happy to provide.
Health insurance – Most schemes offer some element of dental cover and we are more than happy to provide receipts.
All dental fees are due and payable on the day of treatment. We are more than happy to provide receipts.
We accept visa and debit payments: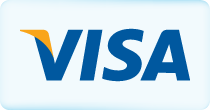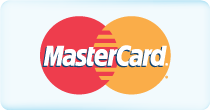 Dental Examination
Exam, diagnosis and treatment plan
€30 – €50
Child examination
€30
Prescription
€20
Dental Hygiene
Scale and polish
€30 – €50
Periodontal treatment
€60 – €80
Dental Restorations
Amalgam Fillings
€50 – €120
Composite (white) Fillings
€60 – €150
General and Cosmetic Dentistry
Extractions
€60 – €120
Dentures (acrylic)
€240 – €350 per arch
Root Canal Treatment
€200 – €350
Crowns
€400 – €650
Sports / Night Guards
€70 – €100
Teeth Whitening / Bleaching
€250